Mangalore: 'Southern, National Grids to be Connected to Reduce Power Problems'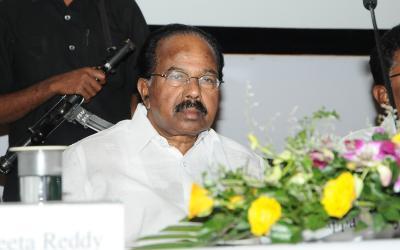 Mangalore, Aug 20: "As per plans, the southern electricity grid will be connected to the national grid by January 2014. With this, electricity produced in states like Andhra Pradesh, Tamil Nadu, Kerala and Puducherry can be transferred to Karnataka to make up for electricity shortage in the state," said Dr M Veerappa Moily, minister of corporate affairs and power, while addressing a press meet here on Sunday, August 19.
 
He said that the world's biggest electricity station will be opened in Raichur soon and CM Jagadish Shettar and he will be present during its inauguration.
Referring to country's biggest power failure in north India recently, he said that there is a need to follow grid rule to avoid such failures. "A team of experts will prepare a report on this and will shed light on the causes for grid failure. They will also recommend solutions to evade such failures in future," he added.
 
He added that an all-state chief ministers' meeting will be convened to work out the problems involved in the power distribution channel. "As all ESCOMS lack financial strength to purchase electricity at present, debt restructuring plan will be chalked out and all the ESCOMS will be financially strengthened," he said.
 
Replying to a query on coal scam which has marred UPA's image, he said that the comptroller and auditor general of India (CAG) report has only estimated the presumptive loss incurred to the nation's treasury. "However, CAG is not a judicial body and the parliament has the supreme power either to accept or reject the findings in the report. The report is yet to reach the public accounts committee," he added.
 
"The system of 'open bid of coal mines' itself was started by the UPA government, the coal mines has been auctioned in a smooth manner for 60 years," he said, and blamed the BJP for politicizing every administrative matter from President's election to the CAG report. He mocked the BJP for using the CAG report as a lifeline as the party was 'sinking'.
 
On the North Eastern exodus from the state, Moily said that the state government has taken proper action and the intelligence department should have been more alert to avert such situations. He said that the riots in Assam is condemnable and pointing out only Bangladeshi migrants as the reason for the riots is not correct and added that the NDA government during its stint did nothing, while UPA is placing the border line to avert any illegal migration from Bangladesh.